These New Yorkers planned a big, festive destination wedding in the charming town of Old San Juan, Puerto Rico with 150 of their closest! It was such a treat to be able to tag along. Tina is beautiful and bold, and her golden dress hand-made by her friend suited her and the occasion perfectly.
We took a bit of time in the afternoon to take a walk around the quiet, colorful streets for portraits and, of course, we had to stop for a pina colada! A local even offered them his hand-rolled cigars in congratulations.
They were married in a large Catholic ceremony in the beautiful Cathedral of San Juan Bautista and partied the night away at Hotel El Convento. Ryan's large family (11 brothers and sisters!!!!) and their many amazing friends meant a big, awesome party, supplemented by face cut-outs of the friends that couldn't make the trip. Brilliant!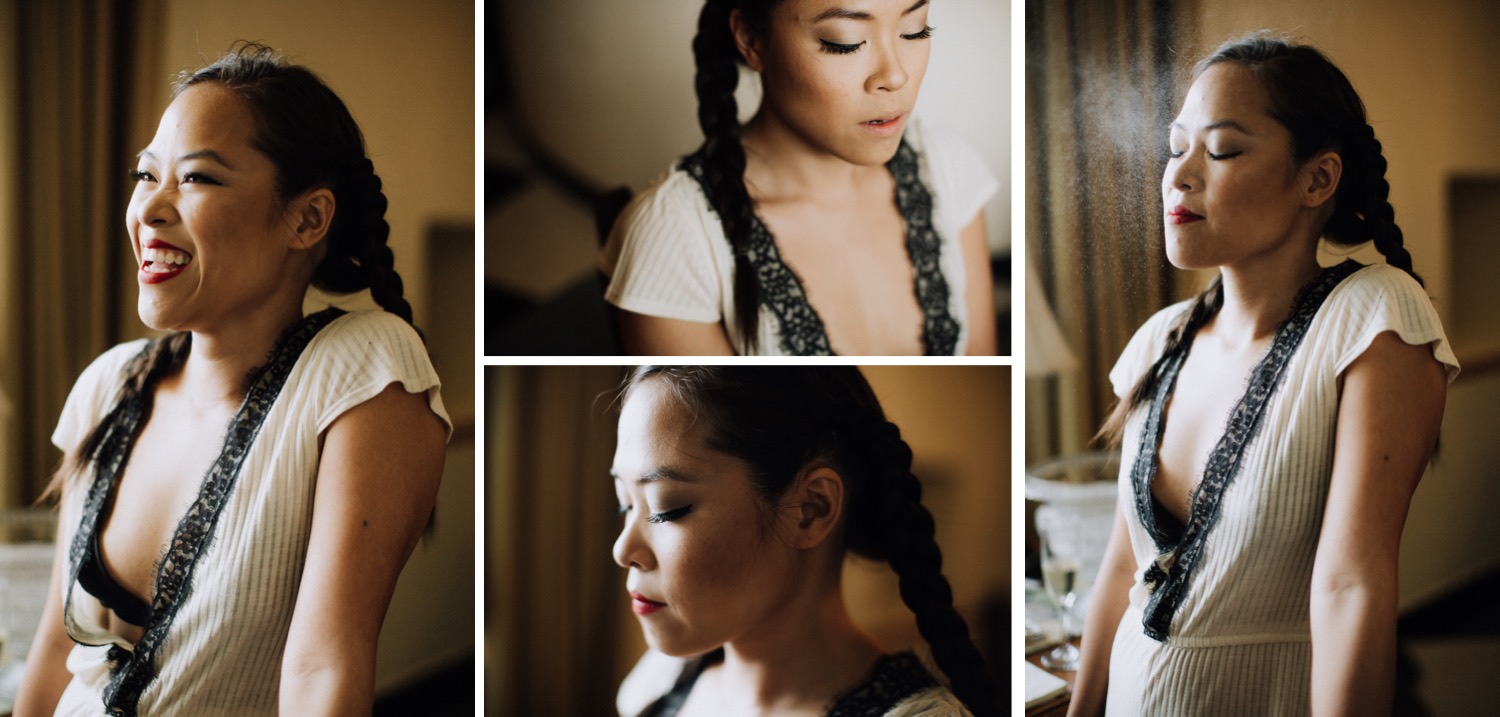 The Special Details:
"Everything I wore came from someone important and dear to me. My earrings were my something old. My mom gave them to me a few years ago. They were the first pieces of jewelry she bought for herself when she immigrated to the United States. The jade ring (my something borrowed) was my grandmother's wedding ring, which my mom inherited after my grandma passed away. One of my closest friends from college very generously made my dress and one of my closest friends from high school did my makeup and hair. She's been doing my makeup since I was 15, so I couldn't imagine giving the job to anyone else."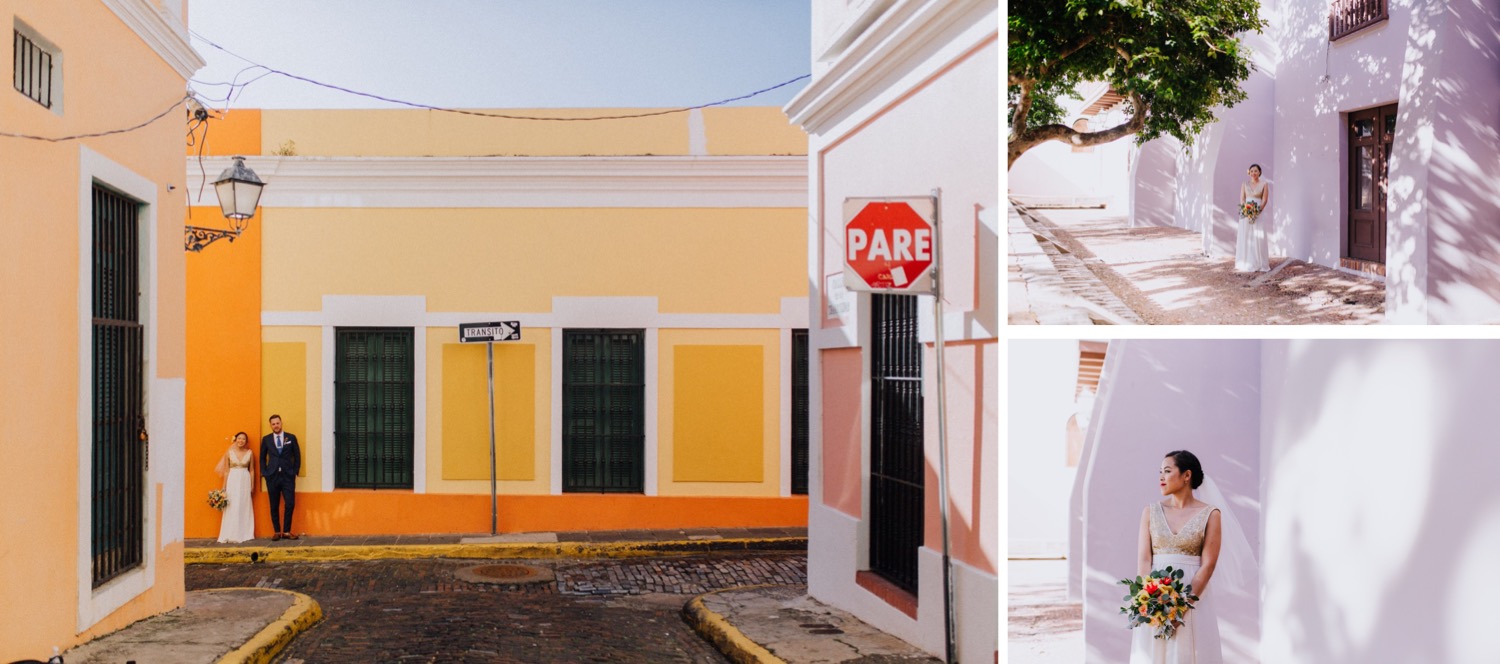 The Love Story:
"We met the old fashioned way at a bar in Brooklyn. I was with a big group of girlfriends and Ryan came up to us and said, "Can I hang out with you guys? My friends aren't here yet." (His friends did eventually show up, so it wasn't a line. Either way, I thought it was brave!) We have been together ever since, a little over 6 years now, going to the beach any chance we get, baby talking to our dog Jenny, and making each other laugh the whole time."

Traveling and Destination Wedding Photographer: Dacia Pierson || Ceremony Venue: Cathedral of San Juan Bautista || Reception Venue: Hotel El Convento || Event Planner: Silversilke Event Planning || Florist: Lorraine's Flowers || Catering: Hotel El Conveto || Cake Designer: Double Cake || Music: Music Factory || Bridal Dress: Custom || Bridal Shoes: Kenneth Cole || Groom's Suits: Black Lapel || Rings: Erie Basin and J. Lingnau via Catbird
Dacia Pierson / Eager Hearts Photography is a Destination Wedding Photographer servicing, but not limited to the following: Oregon Weddings, Washington Weddings, Seattle Weddings, Portland Weddings, Olympic National Park Elopements and Weddings. // Also servicing areas including, but not limited to: Palm Springs Joshua Tree, San Diego, LA, Santa Barbara, Big Sur, San Francisco, Napa and Sonoma Valley.// Dacia Pierson is also a Mexico Wedding Photographer, specifically servicing areas like Baja California, La Paz, Cabo, Todos Santos, Valle de Guadalupe, Sayulita, Nayarit, Yelapa, Mexico City, Oaxaca, Merida, Yucatan, Chiapas…..And anywhere your heart takes you……